We'll kick off Winterwind 2020 on Monday, February 3rd with a special opportunity for networking and hands-on-learning. On our excursion we'll visit two of the latest commissioned wind farms in Sweden – Åskälen & Munkflohögen. The trip includes a visit at Åre Chocolate Factory, lunch and more!
Schedule: The bus leaves at 10:00 am from Holiday Club in Åre. Our first stop is Åre Chocolate Factory a place where chocolate dreams come true with delicious and handmade pralines.
At 11:00 am the bus sets course towards two modern windfarms, Åskälen and Munkflohögen, built and operated by Vasa Vind. On our way we will entertain you with a quiz on wind energy in cold climates and you'll have the chance to win a price!
Vasa Vind will invite us for lunch at 1:00 pm and in the afternoon it's time to see and hear more about Åskälen and Munkflohögen.
The wind farms consist of 103 turbines together, giving a total capacity of 337 MW. Apart from a round trip on site we'll learn more about Vasa Vind, the development and construction phase. We'll continue with more information on operation and maintenance of these two magnificent wind farms in their new site office. The site office is built with many years of service of the wind farm. It is centrally located and adapted for the activities focusing on a good working environment and built in an early stage of the Munkflohögen project. It was built by a local company with wood from the site.  
The bus will leave at 4:00 pm and back at Holiday Club around 6:00 pm!
The day after, the official programme of Winterwind 2020 starts at 9:00 am!
Thanks to Vasa Vind and Åre Chocolate Factory we can offer you to come along to this Field Trip Monday February 3rd for the cost of 500 SEK (VAT included). Join the Field Trip – CLICK HERE TO REGISTER! Limited amount of seats – first come, first served!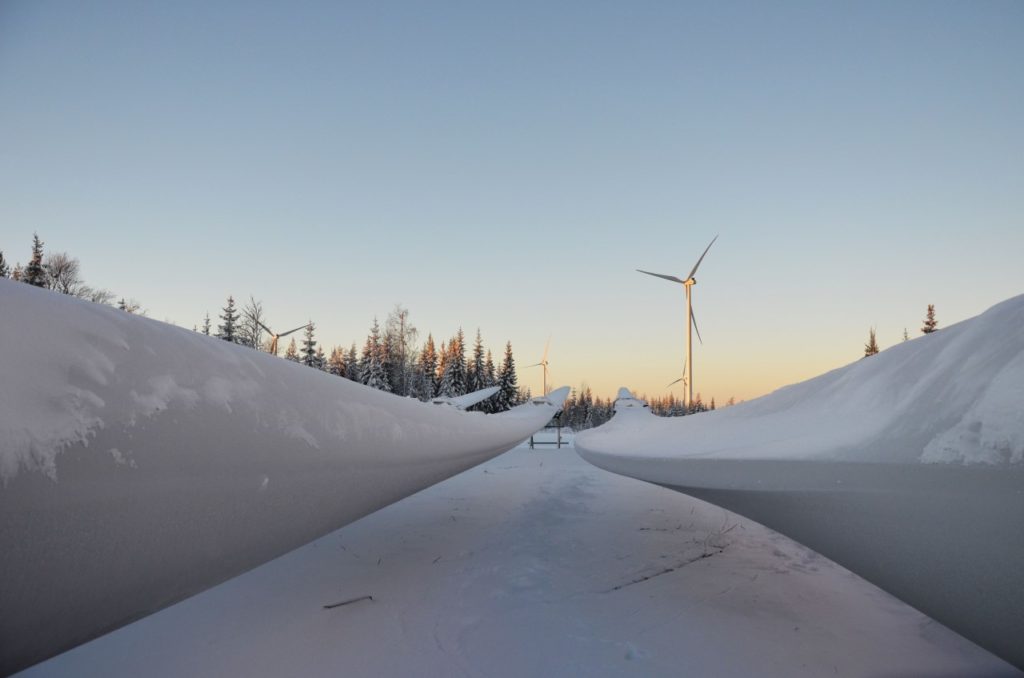 Read more about the wind farms Åskälen – here! – and Munkflohögen here!
Time Schedule
10:00 Bus leaves from Holiday Club
10:10 Visit Åre Chocolate Factory
11:00-13:00 Bus ride incl. quiz
13:00 Lunch at Åskälen and Munkflohögen
14:00-16:00 Roundtrip and information about the wind farms
16:00 Bus ride home
18:00 Approximately back in Åre