Meet our sponsors and exhibitors!
Sponsors
The Swedish Energy Agency works for a sustainable energy system, combining ecological sustainability, competitiveness and security of supply.
The Agency finances research for new and renewable energy technologies, smart grids, and vehicles and transport fuels of the future. The Agency supports commercialization and growth of energy related cleantech.
DNV GL in the Energy Industry In DNV GL we unite the strengths of DNV, KEMA, Garrad Hassan and GL Renewables Certification. DNV GL's 2,500 energy experts support customers around the globe in delivering a safe, reliable, efficient, and sustainable energy supply. We deliver world-renowned testing, certification and advisory services to the energy value chain including renewables and energy efficiency. Our expertise spans onshore and offshore wind power, solar, conventional generation, transmission and distribu­tion, smart grids, and sustainable energy use, as well as energy markets and regulations. Our testing, certification and advisory services are delivered independent from each other. Learn more at www.dnvgl.com/energy
ENERCON products are known for their innovative technology, outstanding reliability and excellent returns on investment, worldwide. With their tried and tested drive system, constart technological sophistication and high quality standards, the company has been setting benchmarks in the wind energy industry for more than 30 years now. Currently, the product catalo gue includes turbines ranging from 800 kW to 7,500 kW. ENERCON has already installed more than
26,500 turbines worldwide with a total rated power of more than 43.5 gigawatts.
ENERCON Sweden employs 326 people, and the offices are based in Malmö (Sales/PM and Service) and Landskrona (steel tower production factory).
GE Renewable Energy is one of the world's leading wind turbine suppliers, with over 30,000 turbines across the globe. Our portfolio includes a suite of onshore and offshore turbines, flexible support services ranging from development assistance to operations and maintenance, and cutting edge technology to upgrade fleets. With continuous investment in product development, our fleet of onshore wind turbines, with rated capacities from 1.7-3.8 MW, continues to involve to increase efficiency, reliability and availability with each evolution. Our customizable wind services offerings range from monitoring fleets and planned or unplanned maintenance, to fully operating and maintaining farms. GE is pushing the wind industry into the future.
Energiservice are an independent service provider of strategic and operational maintenance in wind, water, power grids and industries.
We takes care of your strategic and operationa maintenance so you can concentrate on your core business. We have extensive experience in preventive maintenance and work across the entire process, from optimisation to operational services and emergency preparedness. At new installations and renovations, we can offer project management, design and drawing services. We can also take care of the entire project.
With more than one hundred employees we have a broad expertise and our service portfolio includes a number of special service including thermography, vibration analysis, machine analysis, alignment and balancing, industrial climbing and high voltage maintenance.
Our clients range from major power utilities to smaller industrial companies.
Eologix sensor technology gmbh was founded in 2014 and developed a wireless and easily retrofittable smart sensor system for icing detection and temperature measurement on the surface of wind turbine rotor blades. The measurement data can be used to reduce downtime as well as to control anti- and de-icing equipment. The system configuration ranges from blade based ice detection for a SAFE shutdown (simple ice detection and ice prevention) to a RESTART solution for automated operation – both configurations are DNV-GL certified. More than 40 systems with over 600 sensors have been installed on turbines all over Europe and also overseas.
Gill Instruments is a world leader in the design and manufacture of meteorological solutions based on their highly successful ultrasonic anemometer range. Gill has over 25 years' experience in producing sensors for wind speed and direction using their 2D and 3D platforms, with more complex weather monitoring systems based around the MaxiMet and MetPak platforms. Gill products are renowned for their rugged design and excellent long-term reliability in a wide range of harsh and inhospitable environments where ultrasonic technology is deployed in order to take advantage of enhanced accuracy, reduced maintenance and calibration on the basis of no moving parts.
Nordex and Acciona Windpower have joined their businesses, creating one of
the leading companies in the wind power industry. The group offers reliable and high
efficient multi-megawatt wind turbines for nearly all geographical regions. Also part of the company group's offer are solution-driven innovations, a dense service network, preventive maintenance, an anti-icing system with warranted performance, and end-to-end modernization. Nordex/Acciona Windpower
has installed more than 22 GW worldwide and has offices in more than 25 countries around the world. The Swedish subsidiary is located in Uppsala.
Peikko is a family-owned company founded in 1965. Peikko supplies a large selection of concrete connections and composite beams for building industry. Peikko's innovative solutions make your construction process faster, safer, and more effective. Peikko Group Corporation is a leading global supplier of concrete connections and compositestructures. Peikko has sales offices
in over 30 countries in Asia, Europe, North America, and the Middle East with manufacturing operations in 9 countries.
Choosing a Peikko solution helps to secure the profitability of wind power project.
It can be complex soil or rocky area anyway
Peikko have the correct solution Industrialized process from design even in a day and integrated production is securing the fastest and the most reliable on shore wind turbine foundation solution. Peikko has created a holistic solution consisting of design, manufacturing and installation of both gravity and rock foundations. A solid concept, Peikko has experience with all major
turbine manufacturers. With deliveries to more than 1000 foundations.

STV is manufacturing tracked vehicle for heavier loads that is perfectly suitable for service and maintenance at the wind mill park. These types of tracked vehicles are extremely suitable in sensitive environments, and can be used on both bare ground, marshes, swamps and as over snow vehicles. With the most modern engines they also meet the environmental requirements of our customers. Maintenance work in winter climate may be associated with the risk of falling ice. Our Ice ArmorTM has met great interest from our customers. With it installed, staff can travel safely at the wind mill park.
The vehicles can be equipped with platforms, cranes, fuel tanks and work shop modules to make your service and maintenance easy.
STV has delivered tracked vehicles all over the world to work in the most demanding conditions.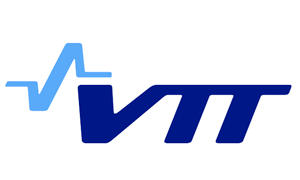 VTT Technical Research Centre of Finland Ltd is the leading research and technology company in the Nordic countries. We develop new smart technologies, profitable solutions and innovative services. Wind power is an important part of VTT's R&D in energy and we have over 25 years of cold climate experience. Our activities cover the whole value chain from resource assessment, system integration, wind turbine technology to wind power production and O&M. We serve the needs of our customers through direct contract research and development, but also through active national and international R&D collaboration with universities, research centres and industries.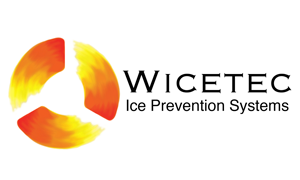 Wicetec is a company established 2014 to sell the proven Finnish wind turbine blade ice prevention system. Wicetec wraps the technology and Finnish cold climate experience of 25 years to an effective package to deliver "winter ride-through" feature for your wind farm. The turbibes will be in operation without icing losses.
More than 700MW of wind power is currently operating equipped with the technology. www.wicetec.com
WPS –Your local partner for wind turbine service
WPS is one of the leading independent service provider for wind energy in northern Sweden. We are a sub contractor with a strong local perspective. Our technicians live near the large wind farms in northern Sweden, making us quick to respond and flexible for our clients demand.
WPS performs:
–       service, installation and maintenance of all brands of wind turbines.
–       service, installation and commission on service lifts.
–       logistics, site facility management and various rough work .
–       We have drivers license for terrain vehicles.
All our techs are GWO- certified.
Exhibitors
WeatherTech Scandinavia AB offers qualified consultancy services such as customized wind and weather related reports, icing studies and weather forecast services for the power industry and actors on the energy market. We have broad meteorological competence from university and wind industry including many years of experience from modelling atmospheric processes.
Siemens is one of the world's leading suppliers of offshore and onshore wind power solutions, including services throughout the entire life cycle of the wind turbines. Our wind turbines around the globe help to provide the world with clean, renewable energy. Siemens has long experience of working with turbines in cold climate areas. Welcome to our booth where we will tell you more about our solutions.
Deutsche Windtechnik offers a complete maintenance of wind turbines, ranging from basic service agreements to individually tailored maintenance contracts. The company operates both onshore and offshore. We have 2,800 wind turbines throughout Europe, which have permanent maintenance contracts. We focus on Vestas/NEG Micon, Siemens/AN Bonus, Nordex, Senvion and Fuhrländer turbines.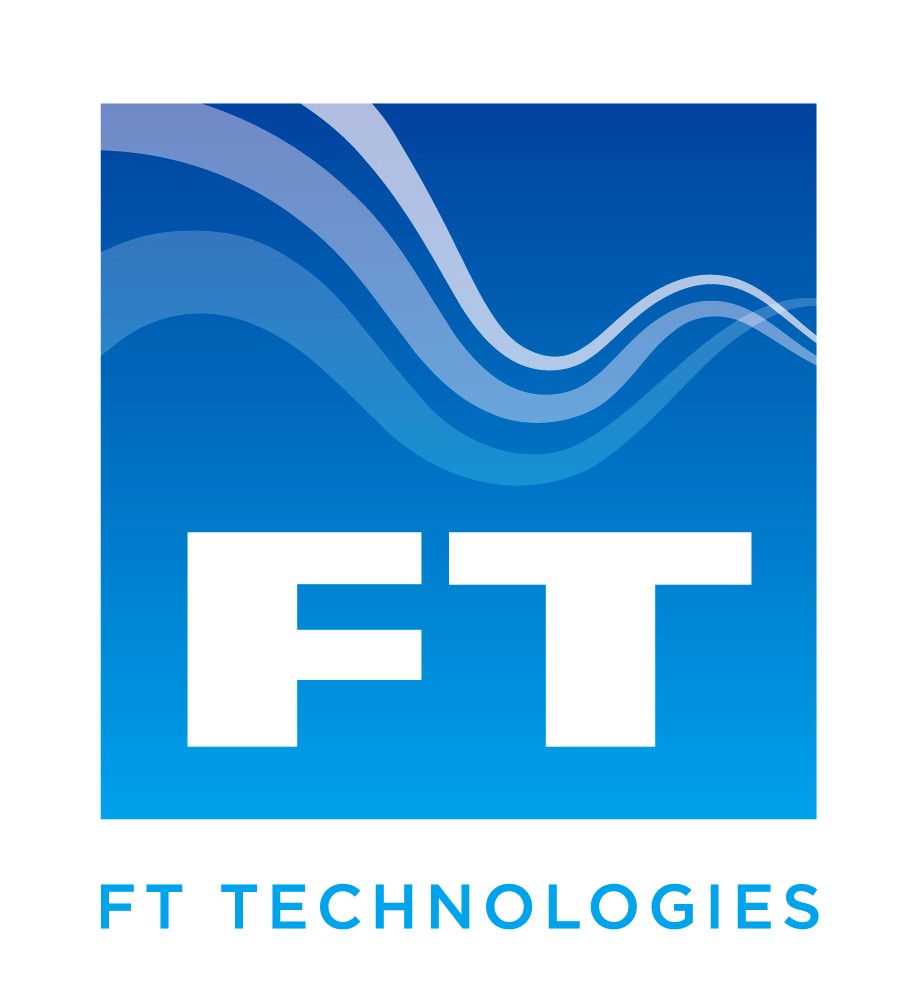 FT Technologies are the leading manufacturer of ultrasonic wind sensors for turbine control. At Winterwind we are introducing our new FT7 Series wind sensors with improved accuracy.  Featuring our patented Acoustic Resonance technology  our small, tough wind sensors  are easily heated, help to improve output and reduce costly turbine down-time.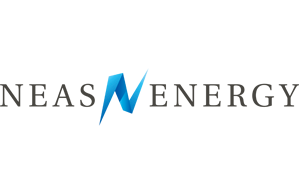 NEAS is an independent energy trading and management company specializing in renewable power generation. NEAS covering physical and financial responsibility and offers balancing responsibility, trading, electricity certificates, LECs etc. We've now become one of the leading players in northern Europe with a portfolio of more than 3700 MW production capacity.

Bladefence is a specialist for wind turbine blade condition analysis, repairs and maintenance. The company utilises advanced skylift equipment and UV-curing blade repair method in its operations. In combination, these enable operations in harsh weather conditions, cutting-edge efficiency and minimise turbine downtime. The company was certified by Germanischer Lloyd for blade repairs in 2012 as the first company in the Nordic countries.
Nibe Element Wind Solutions, are supplying heating solutions for turbines erected in cold climates. It means, heating of all critical applications in the nacelle to make it possible to start up, after a stand still situation. We make de-icing systems as well as heating blankets for blade repair.
Blade Solutions inspect and repair wind turbine blades. The company uses rope access as primary access method. Specific knowledge of blade heat system repairs and cold climate solutions. Frequently using advanced composite methods such as vacuum infusion and UV-curing systems. The company is based in Piteå, located in northern Sweden.
Uppsala University Campus Gotland provides capacity building and research communication in the Swedish National Wind Utilization Network, and offer a large selection of multi-disciplinary wind power courses and a Master programme in Wind Power Project Management.
Vindval collects and provides scientific knowledge of wind power's impacts on humans and nature. The program is a cooperation between the Energy Agency and the Swedish EPA.
Vindforsk is a technical research programme run by the Energy Agency in cooperation with the Swedish industry. The project's aim is to increase knowledge and strengthen the Swedish wind power industry's knowledge base.
ICEMET is a commercialization project in the University of Oulu, Finland, funded by Tekes (the Finnish Funding Agency for Innovation) and University of Oulu. The project develops a novel measurement technique to determine the liquid water content (LWC) of the freezing cloud, which causes the icing of wind turbine blades.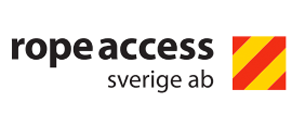 The Rope Access Group provides contract services in wind power industry with the help of IRATA® industrial climbing, rope access and offers a wide range of training courses, whether you are a wind technician, subcontractor or rescue personnel. We have offices in Solna (Stockholm), Gothenburg, Malmö, Östersund and Piteå.
CUE DEE was founded 1978 and since 2001 we have been supplying masts to the wind energy sector. Cue Dee has been a market leader in the Nordic countries for many years and developed a complete range of masts and accessories quality designed to be the best choice for the wind industry.
FUCHS is a global lubricant provider. Our lubricants business covers everything from research and development to production and sales. We offer a complete range of products and services for all types of industries.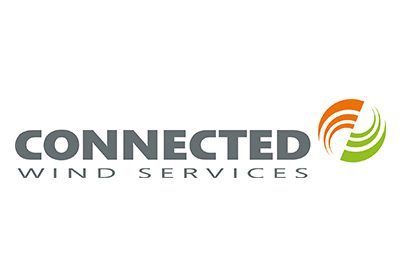 Welcome to a truly connected world where you get everything you need from one professional, experienced and service-minded Independent Service Provider. Our highly skilled service technicians provide you with unrivalled knowledge and dedication. For more than 25 years, we have focused on getting the best possible yield for the full lifetime of your assets:
· 1st ISP in Europe, established 1987
· Strong local presence deeply rooted in the European wind industry
· 1800+ wind turbines in service
As Europe's first Independent Service Provider, we apply best
practices gained from decades
of work with operators and owners at a wide array of locations −from the single standing turbine to the largest wind farms.
Cleaner Growth is a unique long-term investment in northern Sweden that supports business development of companies in the cleantech area. The ambition is to position the North Sweden internationally as an attractive place to establish and grow, but also strengthen the development of innovative and sustainable growth and the collaboration between academia, municipality and industry within cleantech.
Klüber Lubrication. As a global leader in speciality lubricants, Klüber Lubrication offers a comprehensive line of lubricants designed to meet the extreme demands of the wind energy industry.
Our product portfolio includes high-performance gear oils and greases for all bearings. The solutions we offer for your applications add to your revenue and success.
Klüber Lubrication is part of the Freudenberg Group. www.klueber.com
As a strong, independent research institute, we offer a wide range of cutting-edge competency as well as research and innovation services. We focus on establishing value for and with our customers and partners, by developing value-creating future solutions within a range of technology areas. Our numerous test and demonstration facilities are important drivers for innovations to become real.
DEKRA is working for increased safety in a variety of industries through independent inspection, testing and certification. DEKRA is Europe's leading expert organization with 37 000 employees in 58 countries. With our long experience from the wind energy industry, we can support the customer to reach high safety both during construction of a new plant and in operation of existing plants.
CRESTO AB – We focus on the user that experience heights as a risk as well as exciting and wants to be associated to a person facing a challenge. Cresto has insight in the industrila climber's workday. We develop and manufacture innovative solutions, products and services driven by insight about our customers need. Cresto is GWO certified and offer courses in 5 of their modules.
In Situ Instrument AB develops and delivers turnkey systems for environmental
measurements in soil, water and air.
We provide customized total solutions. Everything from system design and installation to support, service and data collection. In Situ Instrument AB offers its customers maximum accessibility to reliable
data!
fos4X's fos4IceDetection Detection system measures the vibrations at the tip of the rotor blade which leads to a very reliable detection of smallest amounts of ice on the rotor blade. It operates even after a shutdown of the wind turbine and at very low wind speeds – hence an automatic restart is feasible.